You can spend a lifetime exploring modern avenues to medieval streets of Barcelona in search of food joints; still, you will only experience some of them. The city is a vast melting pot of different cultures and scenes among heavenly places for foodies that are hard to describe. Still, many places teem with unique aromas and atmospheres that people love to revisit, from which we picked ten fantastic food experiences. Get ready to go on a culinary journey as the scintillating Spanish flavors await those who love to explore.
1.The Tapas and Wine Tour Experience
Tapas in Spain are small snacks that go with the best alcoholic beverages, and that's why this wine and tapas tour has its name. The time starts at the Gothic Quarter, lasts almost 3 hours, and takes you through many culinary places in the Barcelona city center. This tour is smaller, making it more intimate, and costs start from €95.00, presenting many local wines to taste. You can eat rich cheese variants, dried ham, tasty churros, and more to expand the wine tasting.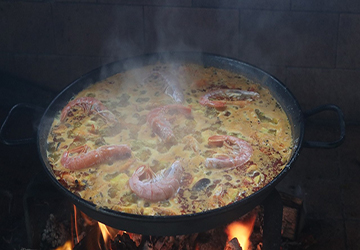 2.Pa Amb Tomaquet
This garlic bread dish is from Catalan cuisine and is amazingly popular as a regular snack or side dish with many variants with ingredients and toppings. The most traditional one is a simple coca bread, fresh and warm, sprinkled with salt and a tomato rubbed over it. You can add olive oil or garlic paste to make it unique. Some joints also put their local and chef's classic cheese on top to make it taste more unique.
3.Escalivada
Escalivada is another simple dish like Pa am tomaquet but is part of traditional Catalan dishes that are a must to try because of its spices and seasoning. Typically, it is a veggie dish containing eggplant, tomatoes, peppers, and onions, but meats can also be added when cooked. They add different regular spices to it, let it bake, and serve it warm. Usually, You can eat them with bread, but rice is also a good option.
4.La Flauta
La Flauta is unique among many excellent cafes and restaurants due to its ambiance of a barista more than a café. You can eat at the bar with a beverage or enjoy the weather outside. Its most popular outlet is in Rambla de Catalunya, where you should try their Tapas with local beer. The best time to go in the evening is at 7-7:30 because it will be relatively empty. After all, most Spanish eat dinner after 9.
5.Paella On the Beach
Besides the old architecture, beaches are a must-visit in Barcelona, where the best Spanish experience is when you eat Paella at a beachside restaurant. Paella is a savory dish, so we recommend having the background during the afternoon and savoring the word with the beach breeze.
6.Tipsy Barcelona Food Crawl Tour With Dinner
This tour is most popular among the younger generation as they take you on an unforgettable culinary tour sharing history, eating bite-sized portions of local food with beer or wine. By the end of the tour, you will be drunk and ready to enjoy the nightlife. The tour takes you around the El Born district and lets you enjoy this immersive social experience where you meet new people and enjoy their company. The tour price is €69.00, which includes local tapas and a mix of beer, wine, and assorted shots.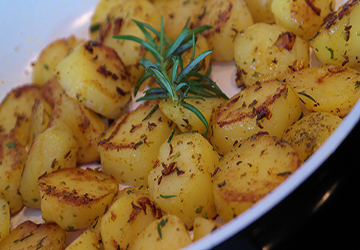 7.Cocos Catalana
Another one of the fantastic Catalan snacks that is made in various ways and has many tasty ingredients. It is a yeast-filled bread similar to an empanadas or a pizza with elements on top. But the taste comes from the toppings, whether just tomato paste, cheese, meat, or fish. Many Spanish festivals have a sweet variant of this dish, so every variant is worth trying in Barcelona.
8.Fideua Dishes
If you love noodles and seafood, Fideua dishes are the best because of their rich aroma and spicy Spanish taste. Fideua are small noodles that mostly go with tomato pepper sauce with many ingredients. Do try out with your favorite combinations and enjoy the fantastic Spanish taste.
9.Vermouth Aperitivo
The fortified wine was a gift from Italian settlers in the 18th century and can be flavored with many ingredients. While typically used to mix other alcohol to make local cocktails, you can try it alone and sip it outside a bar or café in the sweet summer wind of Barcelona.
These days, the best place to enjoy vermouth is during lunch as aperitivo at the Carrer Parliament, known for its fantastic cocktails. You can enjoy many different tapas once there and leave happy and calm to have a relaxing evening out partying or chilling at home.
10.Patatas Bravas
Simple roasted potatoes, but the exquisite taste that comes with Spanish spices makes Patatas Bravas a national heritage. Most popular variants are sweet and spicy at the same time and regularly served at many bars around the city, making it a great appetizer while you are out drinking. You can try the ones with aioli or brava sauce and a touch of red paprika or tomato paste with your favorite drink.
A few of the best places to try Patatas Bravas are Elsa y Fred or Chiringuito Escriba. The best part is that this dish and many of its variants are readily available in most bars and restaurants, so give them a try to as many as possible.
Final Culinary Thoughts
Traveling to Barcelona or working there couldn't be better when you try out these fantastic dishes. These dishes range from snacks, tours, and restaurants that you must visit once you are there. Remember that if you are new, the times are your best option, where you can explore many eateries in one day. Later you can choose anyone and eat a proper lunch or dinner there. Be open to more exploration options and enjoy your stay in Barcelona.