Every country has its delicacy, including its most famous dish, a festival, or a must-see mixture of culture or spices. Sometimes, the popular ones become so standard that you must explore more to find an authentic cultural experience.
Today, we are talking about the best foodie trails in Mexico that take you on a cultural journey through the city. Some of them may include Tacos as the famous theme. Without further ado, let's start.
1.Historic Center Food Tour in Mexico City
No matter which city you are touring, you must take a city walk-around tour at different locations. This way, you can see and experience various aspects of the town and mark where you want to return.
So with this tour, you spend 5 hours with the guide for only £85.61 for a couple and visit the Aztec market and a few cafes and stalls along the way. Furthermore, you learn about many different dishes and types of tasty Tacos along the way. The best part is you gain insights about the places you visit from a local experience in these parts.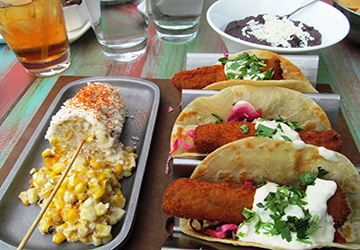 2.Cochinita Pibil
The word Pibil here comes from the Mayan language, meaning something made and cooked inside a furnace, and the dish originates from Yucatan City. While traditionally, different meats, such as deer, peccaries, etc., were part of the dish later on with Europeans, pork is now a part of it too. Now you will find a big inspiration with habanero and annatto spicing with a mix of other sauces and eaten with tacos.
3.Downtown Mexico City – Taco Paradise
This trail will take you around the bustling city center and experience a trove of taquerias where you can taste and relish many different kinds of tacos and fabulous succulent fillings. Check out the juicy Carnitas full of taste and spice in Al Pastor to mark your day.
4.A Night of Tacos and Mezcal
£101.92, two people can join the culinary masterpieces of Mexico City, the tacos and mezcal, as a tour around the city in crowded and wonderous neighborhoods. The time takes place in the evening and lasts late till night for almost 4 hours. The guide will take you to places with expert insights on eating and looking for tacos and mezcal, along with four excellent taquerias. You can have a pre-party along the way, as the tour will include local beer and food.
5.Birria
Take a tour of the city where you eat Birria in different neighborhoods and restaurants, and at the end, decide which one is the best. Berria is a meat stew cooked with many spices, such as cumin, garlic, and 100 more ingredients. When it is done, the broth or stew is served with taco bread, which you can adorn with onions, oregano, and salsa, which you can then dip in the meat stew and eat while some juice is spilling out.
6.Coyoacán – A Taco Haven
Take this fantastic trail in the south of the city, where you tread with your guide to an enchanting street full of Mexican culture inside the bohemian nature of Coyoacán. So, if you want to enjoy as many tacos and dishes containing it, you have got to try this tour and enjoy mouth-watering, taste bud tingling tastes all day long.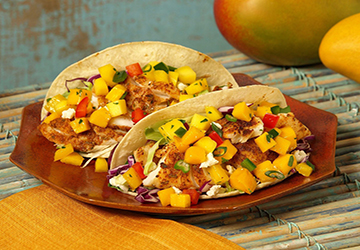 7.Taco and Salsa Making Secrets
Who can teach you better than a local family in a traditional restaurant kitchen where you can learn to become a chef for a day? If you don't like what you made, don't worry; the tour price of £41.29 will guarantee you a good portion of food. Have the experience of a lifetime for almost 5 hours, where you learn to make salsa with tacos, the history of the neighborhood, and places to visit.
The tour will take you through 2 local markets where you can shop for fresh ingredients and unique condiments you won't find anywhere else.
8.Lucha Libre Tacos
Combining two Mexican experiences into one, the Lucha Libre Tacos tour will take you through the city, where you will experience many different taco stalls. You will enjoy their different varieties and share experiences with the locals about Lucha Libre and its legend.
When you are finished taking the tour and have your taco-filled dinner, you are given a souvenir mask and taken to a Lucha Libre show to spend the evening on a high note.
9.La Roma Authentic Taco Tour
Although the tour is just 2.5 hours and costs only £51.37, the whole time is about taking you to different areas and stalls to experience the world of tacos. Every booth the tour takes you to has been run by generations, and the recipes are perfected over time.
Every taco stall will have a different variant, which you can try at your leisure. During the tour, while you do get food tasting, you are sure to have completed the five dishes at the end with a choice of 2 beverages.
During the tour and with almost all trails in this list, you will learn much more about the particular area and its history.
10.A Beginner's Guide to Mexico Street Food
Every tour starts with and ends with a taco dish. While this tour isn't so different, where it differs is the unique dishes you get to experience in between. With a bilingual guide, you learn about these fantastic dishes and variants while walking around the area and seeing what it offers.
The tour will take you to many different places on foot and allow you to savor many food types. You can eat Cemitas, Burritos, Carnitas, Tacos, and more during this fun adventure.
Final Thoughts
That's it with the excellent taco trail list. While you may have eaten fantastic taco dishes in your prime, nothing can prepare you for the scintillating taste you will experience here.