Are you an avid traveler and love exploring new places and restaurants? Now, you want to share your experiences but need to know how to stand out among many other bloggers. It might seem monumental, but all epic things start with the first step. So here are some tips and guidelines that will help you kickstart your blogging dream.
Learn the Basics of Food & Travel Blogging
No matter how unique your travels were and how much you enjoyed them, readers will get bored if your blogs lack the intricate weaving of storytelling. You must learn the nuances of great engagement and weave your experiences to make them attractive. Read other great blogs to get some inspiration.
You should provide accurate information that is relevant to a particular blog. Things to watch, places to see, mistakes to avoid, location, and pricing are some of the things that must be included. Once you have a substantial following, you can enhance it by monetizing it.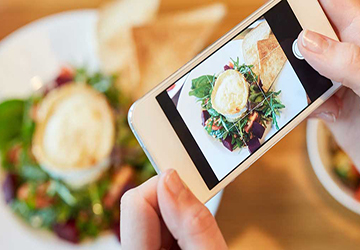 Make a List of Ideas
If you have visited tons of places, you must have many stories. There are places you have seen, people you have met, and pubs you have constantly crawled. Make a list of things you can talk about and sights you can research and write about, but sprinkle your experiences to make it unique. Finally, search the internet and see how to make it memorable so readers are drawn to it.
Understand and Pick Your Niche
This is one of the most important aspects of writing a travel blog and an excellent place to start. For example, you can start with a blog about the cheapest travel tips, like where to find the most affordable hotels and hostels, how to save money while traveling, etc. There are a vast number of backpackers who want to enjoy as much as possible but want to save as much as they can.
Some travelers want to save on food while paying premium entry fees for sightseeing to get the best experience. You can get all the information from the internet and then add your experiences to coincide.
You can expand your niche later on when you have written enough about one place, such as after the cheapest travel, you can write about the best bang for your buck hotels.
Make an Appealing Website/Blog
Your blog page or website should be appealing and interactive. The more retention you will have, the more followers you will get. Even if your blog is fantastic and has tons of info, you will only get a few visitors if it is good-looking and well-structured.
Learn from other popular or colorful websites and at least copy a few to see which one you resonate with. You can make changes as you go along.
Plan Your Content Through an Editorial Calendar
The purpose of this approach is based on being consistent. If you don't post your blogs regularly, your readers will move on to other blogs. It would help if you kept their attention. So, make an editorial calendar where you can first research what topics to include and what information you need to acquire to make it more authentic. Then, you choose a frequency of posting the blog and finally research how keyword search works and how you can improve the SEO of your website.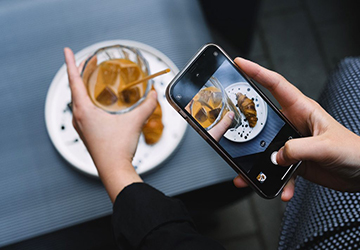 Create Compelling Content
Compelling content always starts with a great hook that pulls in your readers. You need to know the buzzwords and why the readers need to read your blog.
Then, it would help if you created a voice or narration style that will make it unique, and the readers will feel at home reading your content. It is like a friend sharing their experiences.
The next crucial step is providing up-to-date information and links for the reader to check the latest news and information.
Finally, compelling content needs a descriptive tone that builds a picture of the blog in your reader's mind. They need to feel compelled to visit that place after experiencing your journey with you through the blog.
Monetizing Your Blog
Though you are sharing your experiences, why not make some money along the way? Think of it as a reward for your hard work telling the world about your travels and adventures and to avoid mistakes anyone could make but shouldn't.
Affiliate marketing is the first way to promote brands and products, which can pay you a commission if your readers use your link to get discounts. You can also use adverts that work the same way or add pay-per-click ads to your blog.
With some time, once your blog has enough views, you can approach different hotels, traveling agents, etc., and ask them to sponsor your blog if you promote it.
Keyword Research and SEO Balance
None of what we said above matters if you don't have any readers or viewers. You get more engagement by helping search engines bring your blogs in first-page results, which can be done with the help of SEO. Keyword research is the first step. Many tools help you with it, but for starters, Google Keyword Planner is as good as any and is relatively user-friendly.
Using the keywords perfect for your blog and your niche can help increase the clicks. After this, you need to know what secondary KWs you will use, and that requires a bit more research through the Google search results.
But you want to do it sparingly as sometimes the keywords are strange, and using them too much will substantially reduce the quality of your content. So, balance what you promote and how high you want your blog to be ranked.
Final Words for Your Future Blog
To become a good travel and food blogger, you must understand these essential things. Some tips can even be employed if you start Vlog, as most things are the same. Once you jot down the basics, you need to worry about advanced aspects, which will be discussed later.