Today, we are talking about two classics of American cooking, the Creole and Cajun cuisines. Both are distinct in their rights, but where they are familiar is their tradition dating from before America was a thing. That long-time tradition is seen in their food and taste, unique from many local and international cuisines you can easily find in New Orleans. So let's first discuss how they differ and then share 10 of the best classic-styled culinary experiences in New Orleans that you must try.
What are The Origins of Creole and Cajun Classics?
Creole is native to New Orleans, while Cajun is native to South Louisiana, where you can see many Cajun restaurants in New Orleans with time. Both of these cooking styles originated from French settlers in the early days of the United States.
Creole style cooking originated from the indigenous ethnic groups in colonial who took inspiration from other colonizers such as French, Spanish, etc. and has become a central part of New Orleans.
On the other hand, Cajun immigrated from present Canada when the British pushed them out of there in the mid-1700s. They were the ones who made the settlement called Acadiana and started preserving food, learning how to make sausages and one-pot meals as they didn't now have refrigeration or cold weather.
With time, both kept their unique flavor, and more establishments started opening in different areas and gave the locals more tasty culinary options. In this article, we are discussing 10 of the best that you can find in New Orleans.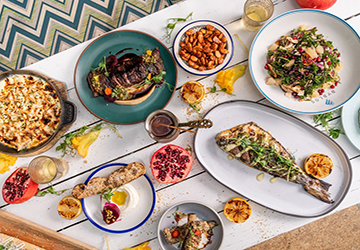 1.Atchafalaya Restaurant
You may be disappointed that this establishment doesn't serve completely authentic Cajun classics because they have taken creative liberty with it. The chefs have innovated many traditional dishes to new levels, and the locals love it. Plus, they hold regular activities to keep the environment lively, which you can find at Louisiana Avenue.
2.Neyow's Creole Café
The café is located in the mid-city, at 332 Bienville Street, and is a very cozy and comfortable place. You can find many Creole delicacies such as crawfish balls, file' gumbo, crab crawls, and their specialty, Neyow's po-boy sandwiches.
Every day there is a 'Specials' dish you must try as it is cooked well and available only on a particular day.
3.Cochon de Lait Po' boy – Walker's BBQ
The Walker's establishment is famous for its only BBQ menu and is a BBQ lover's paradise. You can find pork, smoked chicken, briskets, and many more fantastic meat dishes, all BBQed. The meat is so tender and well done with homemade seasoning that you can't stop eating.
It would help if you went there for the tender Cochon de lait po' boy as it has become the crowd's favorite. The best part for most customers about this place is that they only close their gates when the meat is finished, so you know it will be fresh if you get in.
4.Cochon – German-Acadian Delicacy
Even Cochon, though a Cajun-based restaurant, is only partially that as its founder, celebrity Chef Donald Link, was raised in Germany in German-Acadian environments. So, most dishes in his restaurant have a heavy inspiration of German-Acadian flavor and variants but still keep the traditional Cajun taste.
His business partner Stefen Strvjewski helps him keep the place working in the busy Warehouse district at Tchoupitoulas Street.
5.Restaurant R'evolution
Another restaurant is owned by a celebrity chef, John Folse, who is mainly of Acadian descent but offers authentic and innovative Cajun dishes. While the restaurant offers many dishes such as Sassafras and others, their Death by Gumbo is the best. You get to taste the fantastic quail, semi-boneless, stuffed with oysters, and served as a full gumbo with other unique ingredients.
While you can try other dishes on the menu, we recommend trying the full gumbo first.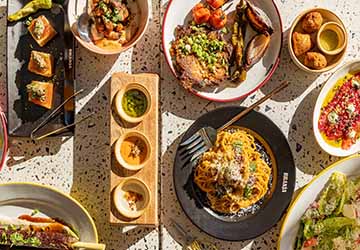 6.Nice Guys NOLA
They are loved by many due to their open-air arrangements and many dishes of oysters, which are prepared in four different yet immaculate ways. You can relish their messy fries, chargrilled oysters, special Bayou seafood pasta, and more. Many drink specials with your meals and their bunch features make the mealtime more than memorable.
7.Creole Gumbo – Munch Factory
You will find the best dark roux gumbo here; we must tell you that it is impressive. Each bite brings out the flavor of different blends combined with crab, shrimp, and andouille, savored with a plate of rice. The dish is covered by green onions at the top and eaten down by their local beer. The place is located at 6514 Congress Drive.
8.Jacques-Imo's Café
If you want a more relaxed tasting experience, then this café is bustling with lively energy with not just the Cajun flavors but colorful art. Getting a table here during regular hours is difficult even though it is a 2-story café. Once there, you must try their panned rabbit, the smothered chicken, or the alligator cheesecake. Each dish is a good serving size, and the prices are pretty reasonable.
9.Galliano
Located at Jila Street, Galliano has an assortment of unique dishes. The Cajun Rice Arancini is a must-try because of its sausage-based rice balls fried with your choice of seafood. BBQ shrimps are also remarkable.
10.Lil' Dizzy's
The café is where you go when craving succulent seafood platters and catfish. You can also try their po-boys and hearty gumbo, among other great options. No matter the dish you choose, you can eat it with the special cocktail Da Dizzy, making the experience more entertaining. You can find this place at 1500 Esplanade Avenue.
Ending Comments for the Classics
Many ethnic dishes have a great history and tradition that brings aromas and tastes lacking in modern foods. These dishes have been perfected through ages of cooking and changes many a chef has made. Searching for and finally eating at places that offer these traditional foods is an adventure. Keep exploring these foods, and you will enjoy them all your life.